GET THE SKILLS YOU NEED TO
MASTER

STRESS.

90-Day Results with Online Curriculum, Group Coaching, and more

Reduction Frustration Overwhelm

Reduction in Despair & Hopelessness

Revised and Updated Program Version 2.0 Launches 2023. Registration is now open. We are offering a $100 discount to new students from now until September 1 in honor of version two launch.
"Meditation is the best form of stress management and this is the best meditation course."
- Dr. Daniel L. Kirsch, President of The American Institute of Stress
Benefits of the Stress Less Program
nuuaria's stress and meditation program
Increased Peace
Emotions follow thinking. Choose a new thought and you can change how you feel.
Better Sleep
When mindfulness and meditation exercises are done before bedtime, they may help reduce insomnia and sleep troubles by promoting overall calmness.
Better Performance Under Pressure
Chronic stress dulls our brain's executive functioning capabilities.
Improved Quality of Life
Life will bring it's ups and downs yet it's how you respond - in thought and emotion - that determine's your quality of life.
Improved Immune System
Chronic stress taxes immune function by downregulating it to prioritize survival.
Weight Loss
Chronic stress turns on the sympathetic nervous system, keeping fat stored and glucose flowing for a quick energy source.
Using the Nuuaria Stress and Mediation course, Maya and her staff have guided me to a better state of mind. Stress is a part of life but learning that I have a choice in how I think about it has made all the difference. Nuuaria has given me knowledge and tools to change old thought patterns. As a result I have been able to tap back into my creativity and I have been able to enjoy being me! I have learned that I don't have to settle for the way my brain processes information on it's own- but I can use the tools to improve my quality of life. I know this is not just a short term fix but something I can use for the rest of my life. I recommend this course to anyone who wants to experience a path to calmness. Thank you,
heather s.
What's Included in the Stress Less Program?
Also known as: Nuuaria's Stress and Meditation Training - This is an evidence-based curriculum, accredited by the American Institute of Stress and implemented in organizations such as PING golf and CVS Health; school districts such as Osborn and Buckeye; and municipalities such as the City of Maricopa and Glendale, Arizona.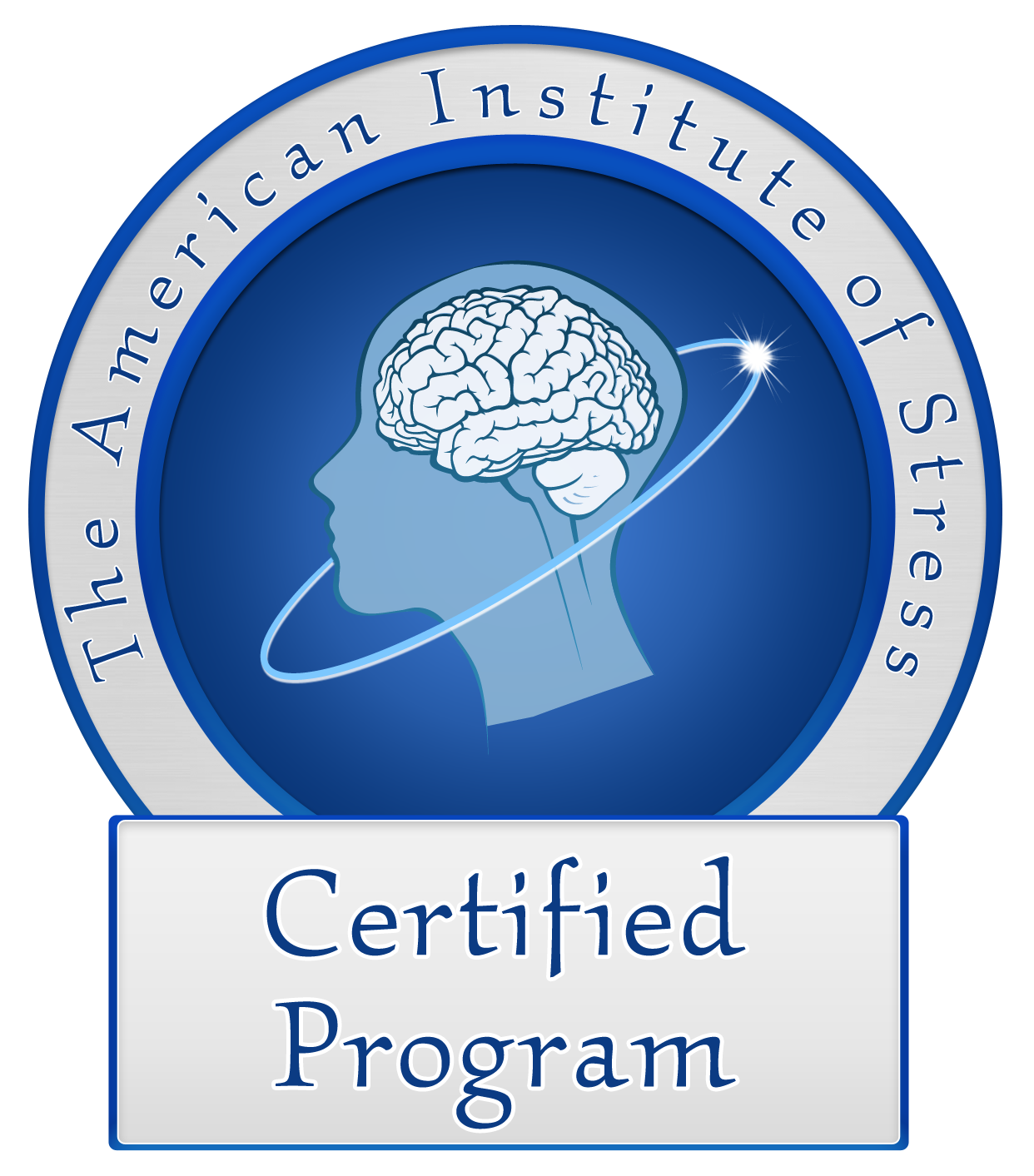 The Curriculum
value: $2,000
Accredited by the American Institute of Stress with 9 modules and 50+ lessons. Scroll below for the full, detailed outline of each module and lesson.
Option to Add 1-1 Coaching
value: Only available for students
You have the option to add 1-1 coaching with Maya for an additional fee once inside the curriculum. This is optional.
Group Coaching
value: $900
Twice per month zoom-based, video only, not recorded group sessions with Maya for a space space to create meaningful change
Pre and Post SMQ Tests
value: $100
With your investment purchase you receive two StressMaster Questionnaires to measure your progress. Scroll down to learn about the gold standard SMQ Measurement tool for stress.
App Access
value: $97
You will access to your curriculum both via desktop and the Nuuaria app for on-th-go listening for the duration of your six month program.
The Facebook Group
value: invaluable
Join the Stress Less community and Maya inside the private Facebook community each day to share insights, learn from each other and more.
peace, contentment and calm awaits...
Total Value: $3,097+
Your Investment: One time $697 or $125/ month for six months
Nuuaria is one of the best I've ever engaged in for stress reduction.


-WILLIAN HECKMAN, EXECUTIVE DIRECTOR AT THE AMERICAN INSTITUTE OF STRESS
What is the StressMaster Questionnaire (SMQ)?
You receive two SMQs with your stress less program for pre and post measurements of progress.
The STRESS MASTERY QUESTIONNAIRE (SMQ) was created through extensive research using standard test development methology by Dr. James C. Petersen, a noted stress psychologist, author, speaker and expert on individual and corporate stress mastery programs and interventions. Dr. Petersen developed the SMQ to help people learn about their stress "risk" areas and how stress may be having a negative impact on one's health, productivity, interpersonal relations and quality of life.


The SMQ is a valid and reliable stress "risk" assessment tool. The SMQ was created using state-of-the-art psychometric test development methodology. After being used in a variety of stress management programs, as well as by patients in Dr. Petersen's Biofeedback and Stress Management Clinic, it was validated through a rigorous year-long study funded by the National Institute of Occupational Safety and Health (N.I.O.S.H.). The SMQ is one of only a few scientifically developed stress risk assessment tools currently available and is recognized as the "gold standard" for use in stress management training, coaching and personal self-development programs. The SMQ can be used with confidence in virtually any stress management or stress mastery program.


Prior to enrolling in the Nuuaria stress reduction program, I use to take pride in my ability to work under pressure, in high stress environment and my level of resilient base on how much pain and suffering I could handle, I had the belief that the more stressful the environment the better I perform, my work performance served as evidence for several years that I indeed work well under the pressure, but I learned I was really just neglecting myself. I was overthinking, overeating and procrastinating. Everything needed to be perfect and just right. I feel so overwhelmed with the need to meet everyone expectation of me, I was unknowingly putting pressure on myself base on what I thought was expected. I was scared of letting people down.

After enrolling in the Nuuaria stress reduction program I learn that I am able to change, I saw the possible of a happier, calmer and better version of my self. I became aware that my body was under so much stress, my mind was all over. I was scared, my foundation was based on me feeling scared and my thoughts and emotions aligned with my beliefs at that time. I no longer feel scared, because I know everything will be okay, that's my new believe and truly believe in it. I am no longer scared of exploring the possibility of a new opportunity, and even if it doesn't work out my way, that's still okay too. Maybe there was something to learn and that's a gain. I am no longer scared to use my voice because I no longer fear rejection. I sometimes experience insecurities but I am aware of them and I am able to trace the thoughts behind those emotions.

I have also seen a reduction in overeating, and displaying more self discipline, I choosing to move forward every day, I am meditating, I'm using the evidence journalling, and more aware of my thoughts, I am able to slow them down and redirect. I am applying the training information from the program and my mentor, and I can't finish this review without acknowledging the contribution from the mentoring program, it was above my expectations my mentor Barb was awesome!!!

To anyone considering enrolling in this program please do, but know you have to implement and put in to practice what you learn. I strongly believe that implementation had a huge part in my success with the program because I was fully committed, to find a way out. I was committed open minded and ready.
iris h.
Meet your trainer
Maya Nahra, RD, DAIS
Maya is a registered dietitian nutritionist (RD) of fourteen years. She is a diplomate of the American Institute (DAIS) of Stress, an affiliate of StressMaster International, owner of the Southwest Dietitian Group, founder of Nuuaria, and creator of the Nuuaria Method® where she teaches other registered dietitians, health professionals, and coaches stress management and behavior change practices.
Maya holds her degree from St. Louis University in St. Louis, Missouri and became a dietitian and stress coach because of her own early struggles with stress-related health issues. Maya's also a proud aunt and her happy place is a vineyard.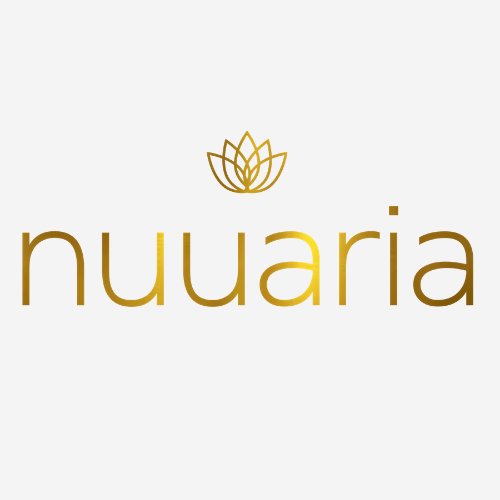 A Nuuaria Method® Program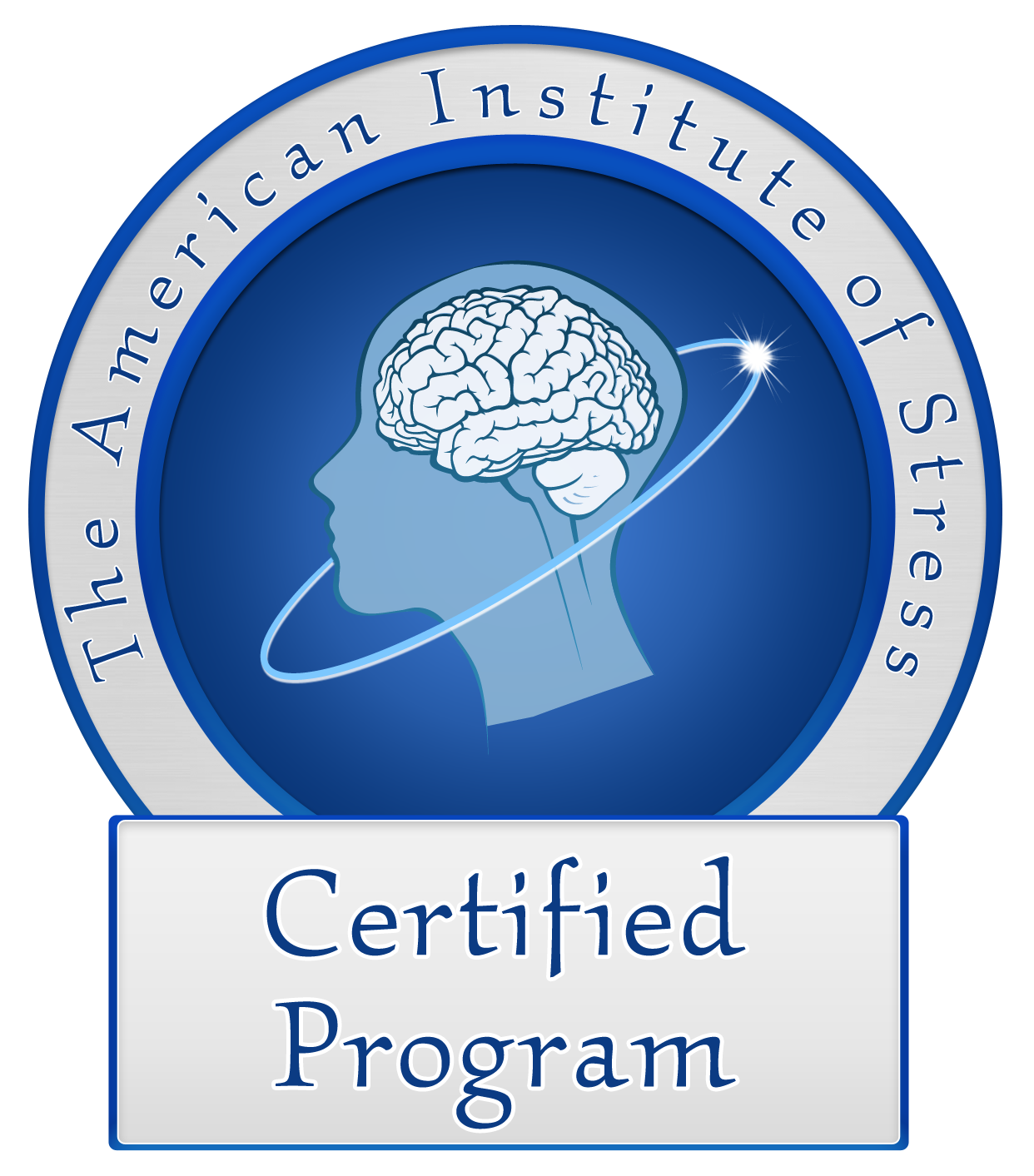 Certified and Accredited by The American Institute of Stress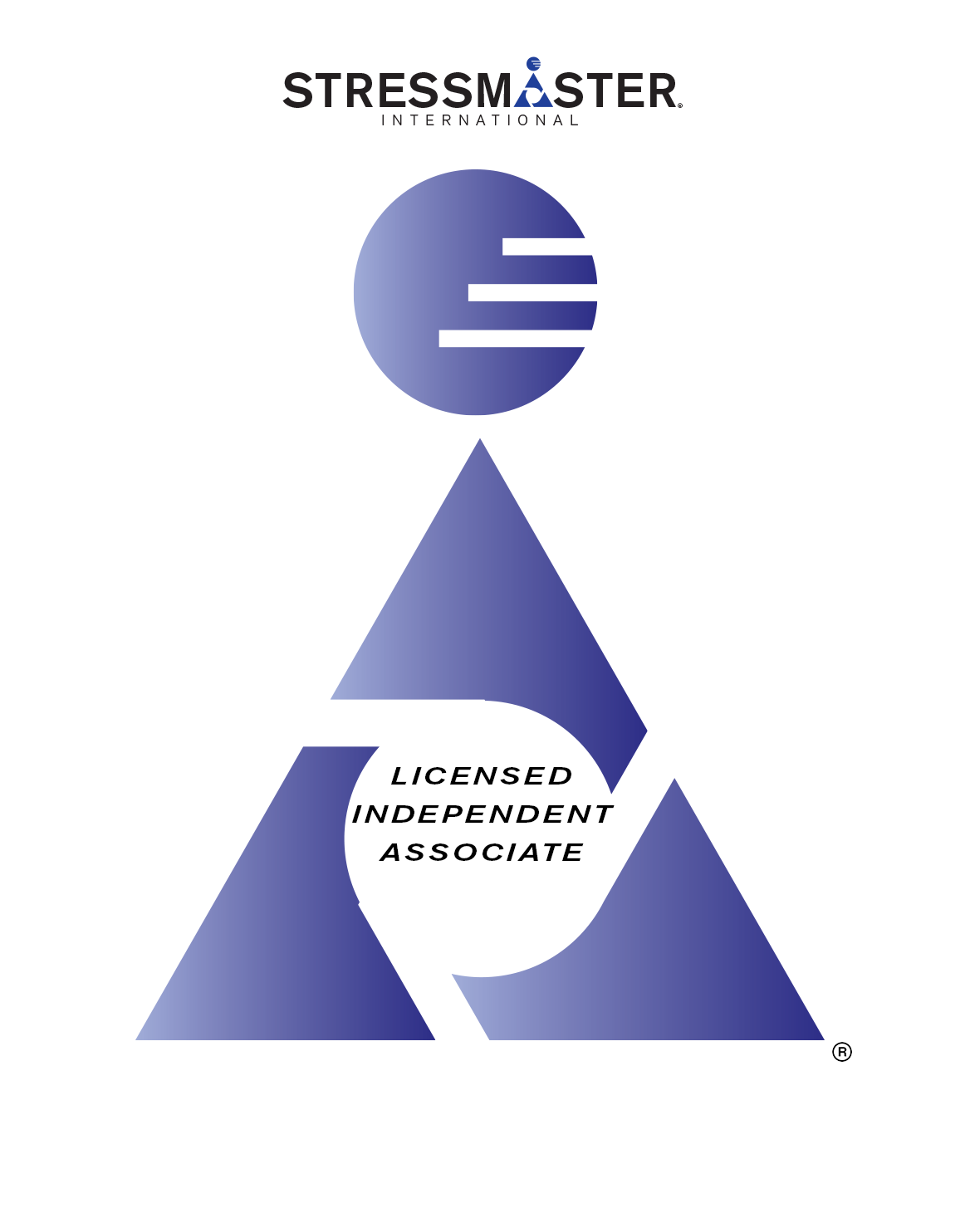 Licensed Associate of StressMaster International
The Stress Less Program Curriculum
This Program is also/ formerly known as 'Nuuaria Stress and Meditation' Training'
My stress level dropped by half in the first month and my sleepiness has greatly improved. The group helped me to identity what my mental blockages were and why l was resistant to forming a new habit. I have identified a workable time and place for a daily meditation. I would recommend this program.
renee f.
OTHER PROGRAM DETAILS
After purchase, you will immediately gain access to the online curriculum and app after creating your log in credentials. Once inside, watch the welcome module for further instruction on access the group coaching with Maya.

It is important to note, the group coaching is conducted via online zoom, is not recorded, and your video turned on with your face present is REQUIRED. Why? Dicussing stress's root cause and creating menaingful change requires a safe and trusting space.
AND THE FINE PRINT...
No stops, refund, or paused payments requests will be accepted. Please do not ask. Only join us if you are ready and willing to commit the time, money and effort into meaningfully looking at - and changing - your life and stressors.

You will have access to the course and group coaching for six months. Should you want to continue access beyond the six months, the investment cost is $50 per month. This can be done by contacting Maya at Maya@Nuuaria.com.

Maya will be available to you through the group coaching times and to those students who have added on one-to-one sessions. Questions, comments, insights outside of group can be posted in our private Facebook group.
Life changing. If you are looking for a powerful program to give you the tools and support to improve your health and life, look no further.
Gillette P.
Learn how to master your stress
peace, contentment and calm awaits...
Created with